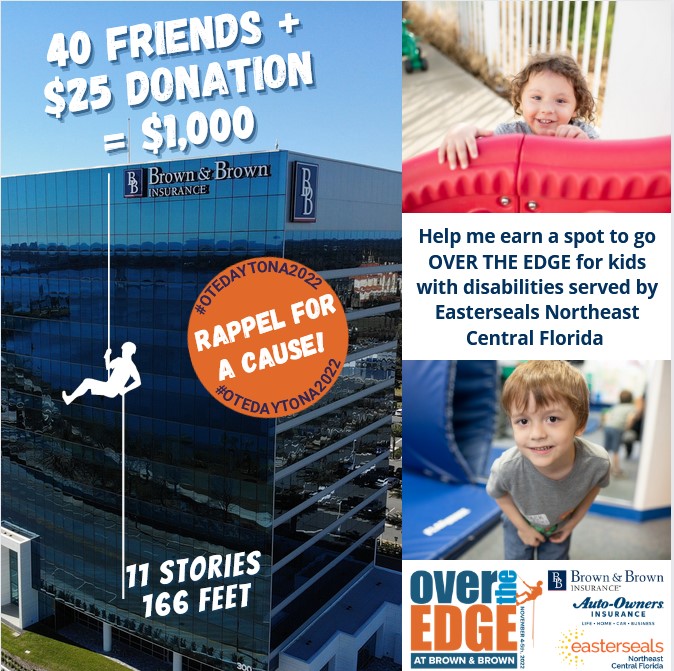 Welcome! Let's Get Started!
Welcome! We are excited to have you on our OTE team ! If you have just signed up we are here to help you meet your goal to earn your spot !
The biggest thing to remember in fundraising is the mission! The sooner you start sharing your "WHY" story, the sooner you will see the donations come in. Start by personalizing your page by uploading a picture, setting your fundraising goal, choosing your area of focus:
Autism diagnosis and specialty interventions for children and their families

Early intervention, developmental screening and life-changing therapies

Early childhood education for children of all abilities

Pediatric behavioral health and family supports

Area of greatest need
Let me know if you have any questions, I'm here to help and provide you with the resources you need to earn your spot to GO OVER THE EDGE!
Go to Over The Edge 2022 for ideas, social media posts and fundraising tips! Thank you for supporting our local kids with disabilities that benefit from Easterseals services!
Michelle Gatrell       mgatrell@esnecfl.org