Support Ohana and donate to the NASCAR Foundation and Easterseals of Northeast Central Florida.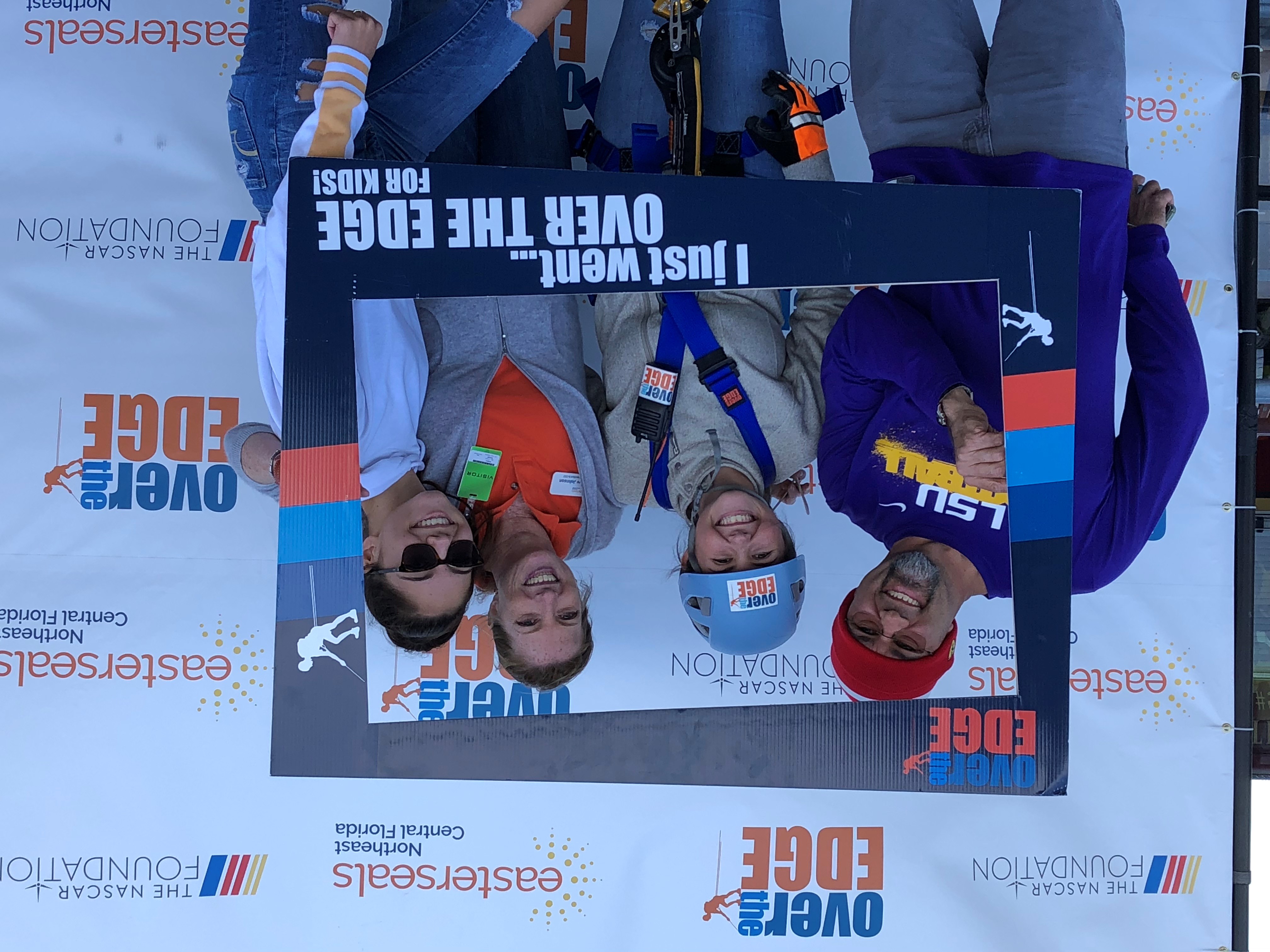 Who's in????? We may be a little crazy or even a little upside down, but we want you to join our Ohana and help us raise at least $2500 for the kids that Easterseals and NASCAR Foundation serve. Everything is better with family - donate, rappel, join us for the journey!
About the charities we support...
Easterseals Northeast Central Florida provides exceptional services, education, outreach, and advocacy so that people living with autism and other disabilities can live, learn, work and play in our communities. Easterseals' purpose is to change the way the world defines and views disability by make profound, positive differences in people's lives every day.
The NASCAR Foundation is a leading charity that works to improve the lives of the children who need it the most in our NASCAR Communities. We believe every child should have a chance at a healthy life and deserves to get across the finish line. The NASCAR Foundation is making children's health and medical needs our top priority. Through the Speediatrics Children's Fund, an Initiative of The NASCAR Foundation, we provide much needed health care and assistance to children who need it most so they are able to go full speed ahead in leading happier, healthier lives.


Event sponsor and donation checks should be made payable to: Easterseals Northeast Central Florida

Mail to: Easterseals Northeast Central Florida
ATTN: Over the Edge AT ONE DAYTONA
1219 Dunn Avenue
Daytona Beach FL 32114

If sponsoring an individual rappeller, please note their name or team name on your correspondence or check.
QUESTIONS? Contact Susan Moor at Easterseals at 386-944-7820 or smoor@esnecfl.org.
A COPY OF THE OFFICIAL REGISTRATION AND FINANCIAL INFORMATION MAY BE OBTAINED FROM THE DIVISION OF CONSUMER SERVICES BY CALLING TOLL-FREE 1-800-435-7352 (800-HELP-FLA) WITHIN THE STATE. REGISTRATION DOES NOT IMPLY ENDORSEMENT, APPROVAL, OR RECOMMENDATION BY THE STATE. FLORIDA REGISTRATION # CH1244 WEBSITE WWW.800HELPFLA.COM