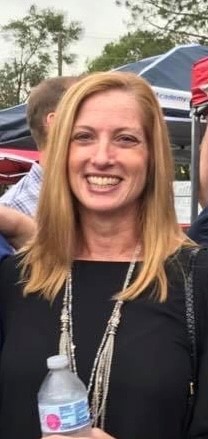 I've done it! I have registered as a Champion Edger to rappel 11 stories - 166 feet - down the side of the Brown & Brown Building during the Over the Edge at Brown & Brown event on Saturday, November 5, 2022.

My adrenaline is pumping and I am scared to pieces, but the money I raise when I earn a spot to go 'Over the Edge' will help support children with special healthcare needs at my local Easterseals in Daytona Beach. How cool is that?!

Help me to 'Race To The Edge For The Kids!' and I promise I won't 'chicken out!'

About the charity I support...
Easterseals Northeast Central Florida provides exceptional services, education, outreach, and advocacy so that people living with autism and other disabilities can live, learn, work and play in our communities. Easterseals' purpose is to change the way the world defines and views disability by make profound, positive differences in people's lives every day.

Event sponsor and donation checks should be made payable to: Easterseals Northeast Central Florida

Mail to: Easterseals Northeast Central Florida
           ATTN: Over the Edge at Brown & Brown
           125 N. Ridgewood Ave, Suite 300
           Daytona Beach FL 32114

If sponsoring an individual rappeller, please note their name or team name on your correspondence or check.
QUESTIONS? Contact Susan Moor at Easterseals at 386-944-7820 or smoor@esnecfl.org.
A COPY OF THE OFFICIAL REGISTRATION AND FINANCIAL INFORMATION MAY BE OBTAINED FROM THE DIVISION OF CONSUMER SERVICES BY CALLING TOLL-FREE 1-800-435-7352 (800-HELP-FLA) WITHIN THE STATE. REGISTRATION DOES NOT IMPLY ENDORSEMENT, APPROVAL, OR RECOMMENDATION BY THE STATE. FLORIDA REGISTRATION # CH1244 WEBSITE WWW.800HELPFLA.COM